York pub threatened with demolition for a second time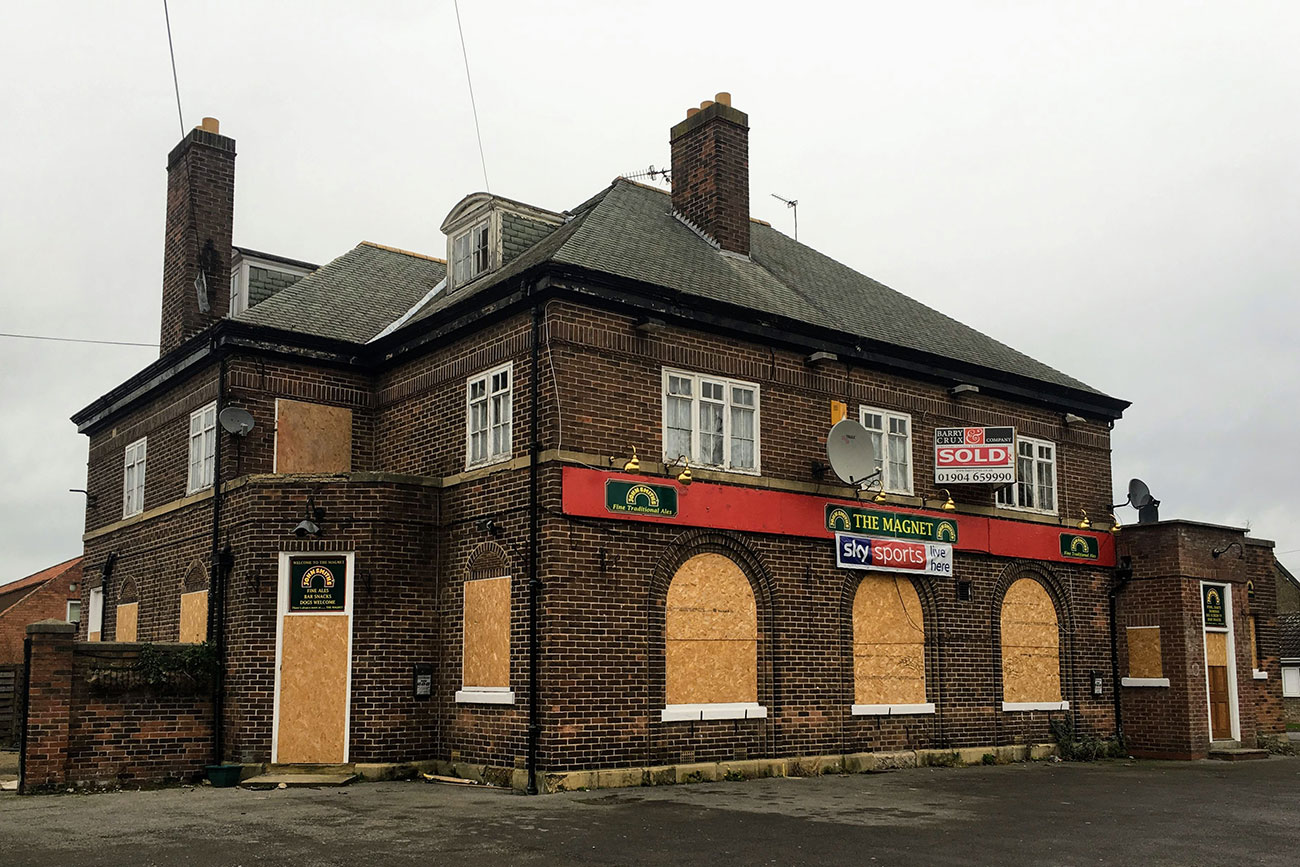 Boarded up: the nearby Magnet in Osbaldwick
A York pub is under threat of demolition for a second time.
Campaigners fight to save the Magnet on Osbaldwick Lane looked to have scored a victory after a plan to knock it down and build nine terraced houses on the site was withdrawn in February.
But now Moorside Developments have put in a fresh application to demolish the Magnet, and this time replace it with eight terraced houses.

Cllr Mark Warters, who has been leading the campaign to keep the Magnet, has already requested that, if the planning permission is approved, the decision is "called in" for closer scrutiny.
He wrote:
The call-in grounds are the potential loss of an important, historical building and community facility and the potential overdevelopment of the site.

Please note the application form whilst technically correct in stating that there are currently no trees or shrubs on site is rather misleading given that a mature tree and established shrubs were destroyed upon the applicants taking possession of the site.

Heritage asset
Developers Moorside contend there is no future for the Magnet.
They say its turnover had been steadily declining before owners Enterprise Inns decided to close it and sell it on.
They write:
Unless and until there is evidence that funds are available and there is a viable business plan in place which would establish the merits of retaining The Magnet as a hotel and/or as a pub, there can be no sound planning reasons for refusal of the current application.

Among those objecting to Moorside's previous application were the York Civic Trust, who said it would be a loss of a "heritage asset of local significance".

York CAMRA consider the Magnet to have one of the best surviving inter-war pub interiors in York.
And the parish council said the building could be retained even if it was not used as a pub, "rather than simply trashing it to maximise development returns".