A notorious York man has been jailed for over two years for breaking a woman's nose during a vicious attack which left her a "quivering wreck".
Jack James Thomas, 22, had a history of violence against women and was back in the dock again for what was due to be a trial on Tuesday after denying the attack, claiming he would never hit a woman.
However, he admitted assault occasioning actual bodily harm on the day of trial and the Crown moved straight to sentence.
Prosecutor Jonathan Gittins said that Thomas was already serving a prison sentence for an offence he committed while on bail for the assault against the named woman, who was left bloodied and bruised and suffered a broken nose in the "prolonged and persistent" assault at a property on Tamworth Road, York, on 20 February last year.
The attack had had a "shocking" impact on the victim who had lost her job as a result because she "couldn't face it anymore".
The court heard that Thomas – formerly of Crombie Avenue, Clifton, but currently residing in Hull Prison – had previous convictions for violence, theft, carrying an offensive weapon, assaulting police officers and public disorder.
Defence barrister Chris Dunn said that Thomas was now a father and was already serving a prison sentence for an offence he committed on bail.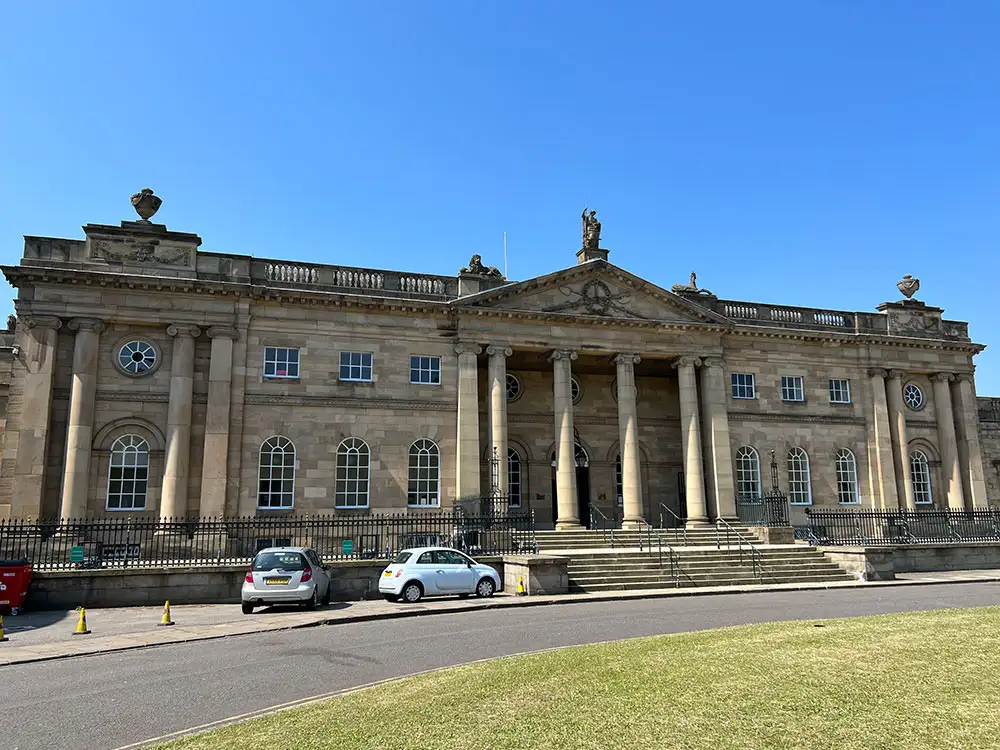 Judge Sean Morris, the Recorder of York, told Thomas he was a woman "beater".
"One of the first lies you told is, 'I wouldn't hit a woman', but you have done it before and you'll do it again most likely," added Mr Morris.
He said it was clear that Thomas was "under the influence of something" at the time of the attack.
"You reduced this woman to a quivering wreck, bruised, bloodied and (with a) broken nose," added the judge.
"You are somebody who is easily prone to violence and it is time to ensure that the public has some rest from you."
Mr Morris jailed Thomas for two-and-a-half years and told him that would be consecutive to the sentence he was already serving.