Wonderful film captures the eerie beauty of York in lockdown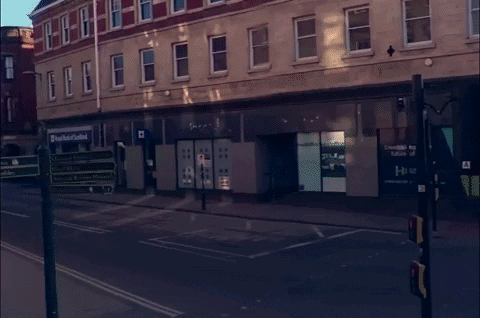 We have featured some of their amazing drone footage of York before.
But it seems Sky Filming can create stunning films on a bicycle too.
Like so many other businesses, the Fishergate video specialists have had to put so much of their work on hold.
So chief pilot Jonathan Malory has been out and about on his bike.
And using a 360º camera he has captured this wonderful footage of a city in lockdown.
Sharing the video Jonathan said:
It's shot with a 360 camera that films in every direction at once, mounted on a pole attached to the bicycle so it's slightly elevated above my head.

The camera is just recording all the time as I ride around, then I choose which way to point the camera afterwards during editing on a computer.
The results are quite magical and not a little eerie – our city looking absolutely breathtaking in the spring sunshine, with hardly a soul able to enjoy it.
If this film has whetted your appetite for more Sky Filming footage, try these: