Video and pix – Thank you and goodnight: The floodlights go out at Bootham Crescent for the final time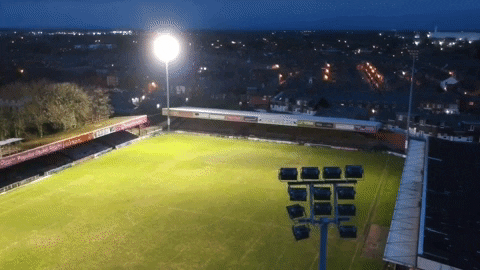 The lights have gone out at Bootham Crescent.
All four floodlights were switched on for the final time last night (Tuesday), 89 years after the first York City match at the stadium. Lifelong supporter and club volunteer James 'Trigger' Abraham did the honours at 8.45pm.
Fans gathered outside the ground in Grosvenor Road to watch the historic moment.
And then came the poignant moment when, one by one, the lights went out, plunging the much-loved stadium into darkness.
City supporter Ann Laing won a raffle to turn on the lights at the 88-year-old ground but decided to gift the opportunity to a club volunteer instead.
She said: "Although I am excited to have had my ticket chosen, and although I am a supporter for over 50 years and a season ticket holder, I would rather you chose a more deserving person.
"Perhaps someone who has done a lot of volunteering for the club, or a child with a deserving story."
A City spokesperson said: "The club would like to thank Anne for her generosity which allowed James to fulfil his desire to see the ground one last time."
More pictures