The perfect match! Ben and Laura spill the beans on YorkMix Radio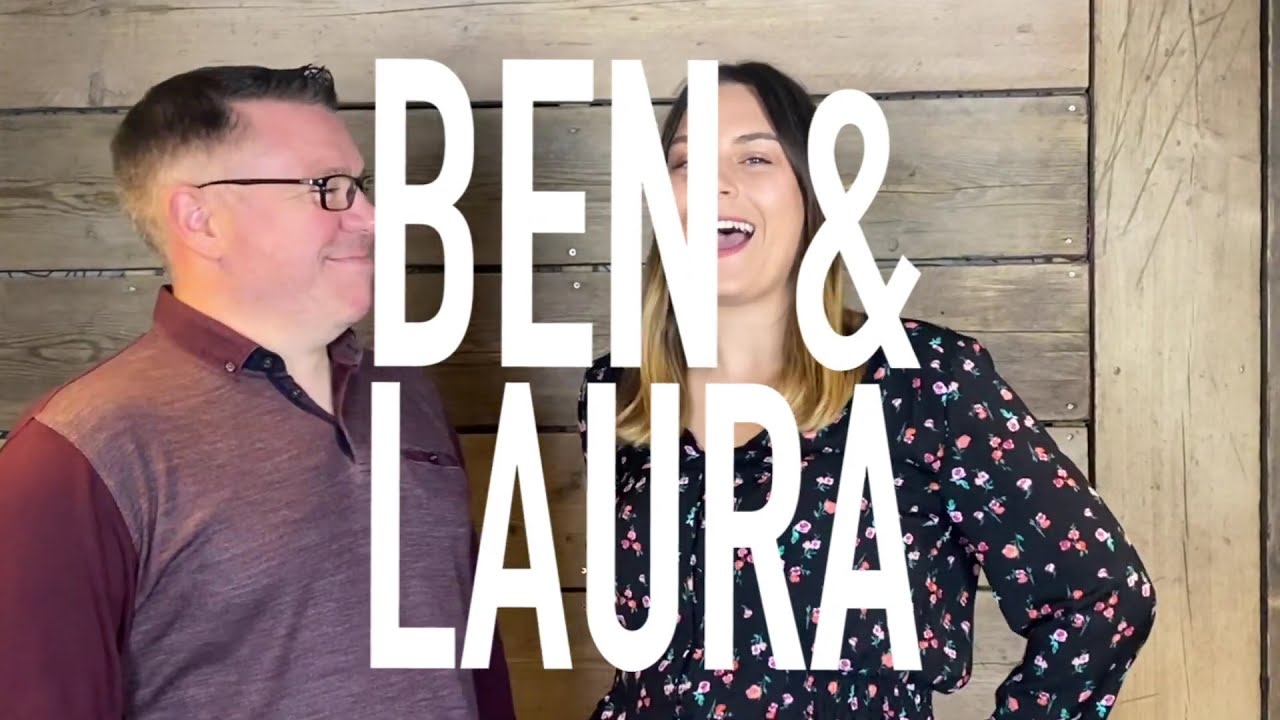 You could say the launch video caused a bit of a stir.
Released into the wild last week, it contained the big reveal: former Minster FM presenters Ben Fry and Laura Castle are going to reunite again, on the brand new station for York and North Yorkshire – YorkMix Radio.
It was watched tens of thousands of times, and generated hundreds of shares and messages from delighted listeners.
So this week Ben and Laura came into the luxurious YorkMix penthouse office suite at the top of Shambles to explain a little bit more about the new venture.
You can listen to the full conversation below – and we've put together some of the highlights in a Q&A…
So where did the idea come from?
Ben: It came from the fact that Minster FM has become Greatest Hits Radio. So there was a feeling that there might be a gap for us to do something in York – if we could find the right home to do it. And your offices seem lovely – so we just thought we'd move in here and be fine…
Minster FM has come to an end. The connection with Minster FM would be us – and the fact that David Dunning, who was the news editor of Minster, has already made the move over to join YorkMix.
When we saw that David was joining it made a lot of sense. Because between you and David, so much of the news that mattered was being covered. And I think that's what people really value from a radio station. And we thought that if we could be there just to fill in the gaps then we might have a product that people would enjoy.
How do people tune in?
Ben: We don't understand the technicalities. We can barely turn the mics on. But what we're working towards is the station being available on DAB across North Yorkshire.
So having coverage all over – York, Selby, Malton, Thirsk, Northallerton. And also obviously being online. So on the website.
Laura: On Alexa – smart speakers. Probably a fancy app.
When's it going to happen?
Ben: These things take time, there's licences involved. So our aim would be to be on air, probably by the end of the year.
It's been a weird year. Is Christmas still happening? Santa's not called it off yet has he? So with that in mind, there might be some possible talk of something festive related on the radio coming first.
Are we expecting any more announcements about the line-up?
Ben: You'll be delighted to know that it's us 24 hours a day. I think it's what the public wants. There is half a chance that we might bring some friends with us…
Can listeners get involved?
Ben: Obviously we're teaming up with you guys, but setting up a radio station is a very expensive thing to do. And the biggest cost without boring everybody is the transmission costs – actually getting the audio out there. So we're looking at how we fund that.
One of the reasons we're doing this is because people said, 'This is what we want, York needs this, North Yorkshire needs this.' But if it's going to happen, we would need some support from North Yorkshire. We need to know that local businesses – despite the terrible time that many are having – have a need for the services of a commercial radio station.
What can people expect from YorkMix Radio?
Laura: I was thinking of loads of new games. I put the Game Wheel in the car when we left Minster. But we might not even have the Game Wheel. We might have brand new games.
Ben: It will just be a place to tell our stupid stories.
And, believe it or not, the most valuable thing that any local radio station can do is tell people about what's happening around them – be it the roads, what's going on with A1079 – shock, there's traffic on Bootham.
For example, knowing what's happening with the Groves and how that's affecting your journey. More importantly, once you've talked about how it affects the journey, you then need the news coverage to explain exactly why it's happening, how long it's there for, and what those changes could mean.
The information, the news and the travel is is crucial to local station. People expect to get information about where they live all the way through the show.
What about the music?
Ben: We have boffins who actually know what people want to hear. It's not just Scouting For Girls.
Laura: And it's not just going to be Westlife. Although there will be some Westlife.
Ben: Hence the name YorkMix. You need a wide mix of music – songs that you love from the 80s all the way through to the new single from Katy Perry or Dua Lipa.
More information about YorkMix Radio coming soon…