The demon barber is coming to York – with a special milestone performance
Neil Wood as Sweeney Todd and Julie-Anne Smith as Mrs Lovett in York Light Opera Company's Sweeney Todd at York Theatre Royal
Move over Fleet Street, the demon barber is setting up shop in York.
York Light Opera Company are returning to York Theatre Royal for a performance of the cutthroat musical Sweeney Todd: The Demon Barber of Fleet Street.
This is a special year for the theatre company as they are celebrating their 70th birthday.
Sweeney Todd is at York Theatre Royal from Wednesday 22 February to Saturday 4 March.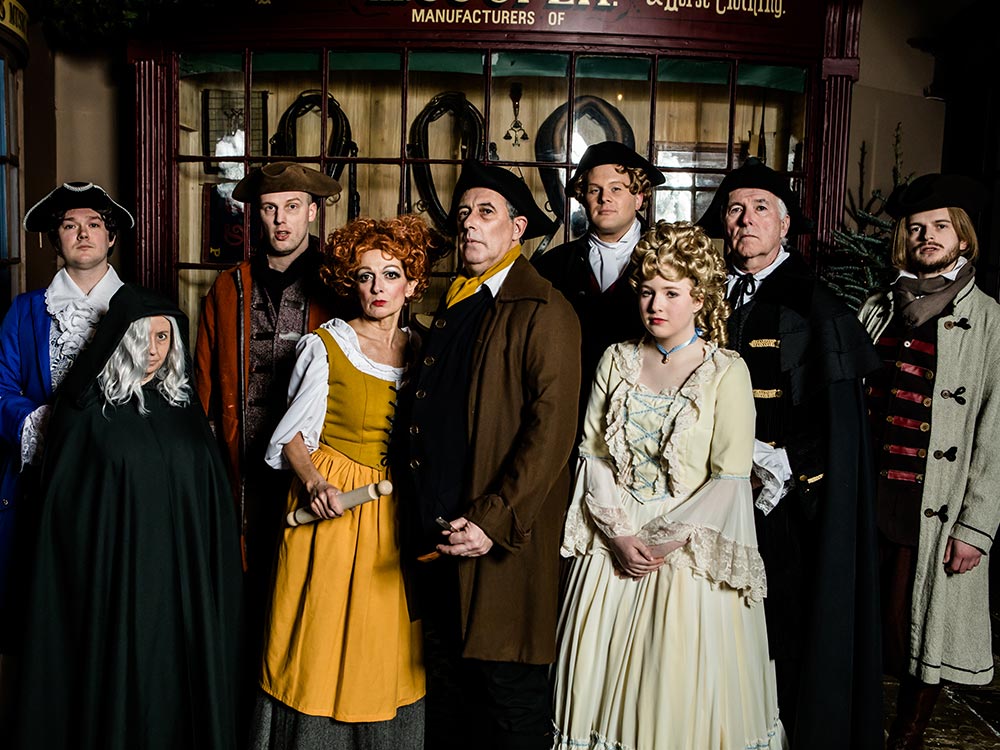 The musical follows the titular misanthropic barber who returns home to London after fifteen years of exile to seek vengeance on the corrupt Judge who ruined his life.
The road to revenge leads Todd to Mrs Lovett, the resourceful owner of a failing pie shop – and her luck sharply shifts when Todd inspires the use of a particular ingredient in her meat pies that has the people of London lining up…
Director Martyn Knight said "Over 80% of Sweeney Todd is set to music, either sung or underscoring dialogue. Our principals and ensemble are proving that York Light can deliver this challenging score.
"We have established leading performers with years of experience and some very good up-and-coming new talent in the younger roles. [Musical director] Paul Laidlaw has worked so hard to get the company up to a very high standard."
Neil Wood portrays the maniacal Sweeney Todd and Julie-Anne Smith brings Mrs Lovett's wit to life.
Other cast members include Madeleine Hicks as Johanna, Maximus Mawle as Anthony Hope, Rory Mulvihill as Judge Turpin, Richard Bayton as Beadle Bamford, Jonny Holbek as Tobias Ragg, Clare Meadley as the Beggar Woman and Martin Lay as Adolfo Pirelli.
Tickets start for Sweeney Todd start at £15 and are available via the York Theatre Royal website.