Spooky creatures will come to life on York buildings this Halloween – as city premieres new animation technology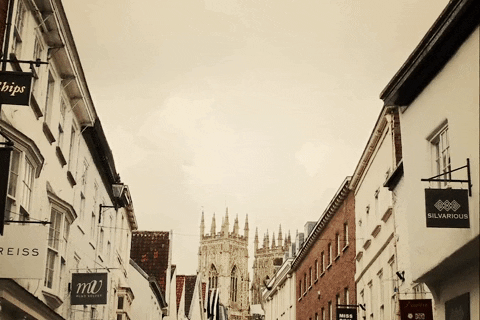 Are you ready for a very new spooky experience?
Creepy creatures are to crawl, fly and jump from two of York's landmark buildings this Halloween as York becomes the first UK city to premiere new projection technology.
The Castle Museum and Library Square will be the backdrop for Creatures of the Shadows.

This animated projection show will see creatures emerge from the walls to spook evening visitors at half term. The organisers have not revealed what the animations will show yet, but it could be anything from bats to spiders to mythical creatures.
Organisers say: "The dynamic projections include both earthly and paranormal creatures appearing from the shadows and will offer an atmospheric and immersive family experience."
The dynamic projections, complete with sound, are the product of a collaboration between York BID (Business Improvement District) and Harrogate-based digital projection company Polestar Productions.
[ecs-list-events id='247372′ titlesize='18px' buttonbg='#FF9901′ buttonfg='white' button='More details']
[ecs-list-events id='247378′ titlesize='18px' buttonbg='#FF9901′ buttonfg='white' button='More details']
A UK first
The addition of a Halloween event to the BID's calendar of events is part of the its commitment to enhancing the city's programme of events for all who live, visit, study and work in York.
And it is a UK first.

Tony Gill of Polestar Productions says "This type of system is usually used in cinemas and theatres.
"This is the first time it will be used in this country in a city setting. We'll be using six projectors in total – three at each site."
Video projectors can normally only project on the surface directly in front of them. This system enables moving projections anywhere within a 180 by 160-degree arc under the control of specialist software.
This means multi-projector systems can be implemented using larger media servers enabling a more immersive experience.
Operations Manager of the York BID Carl Alsop said:
We are really excited to introduce something new to the city during the Halloween period, we think people will really enjoy the projections on some of York's finest buildings.

It is something we would love to build on next year and have some exciting ideas about how we can add something totally different.