Revealed: The secret of happy, confident children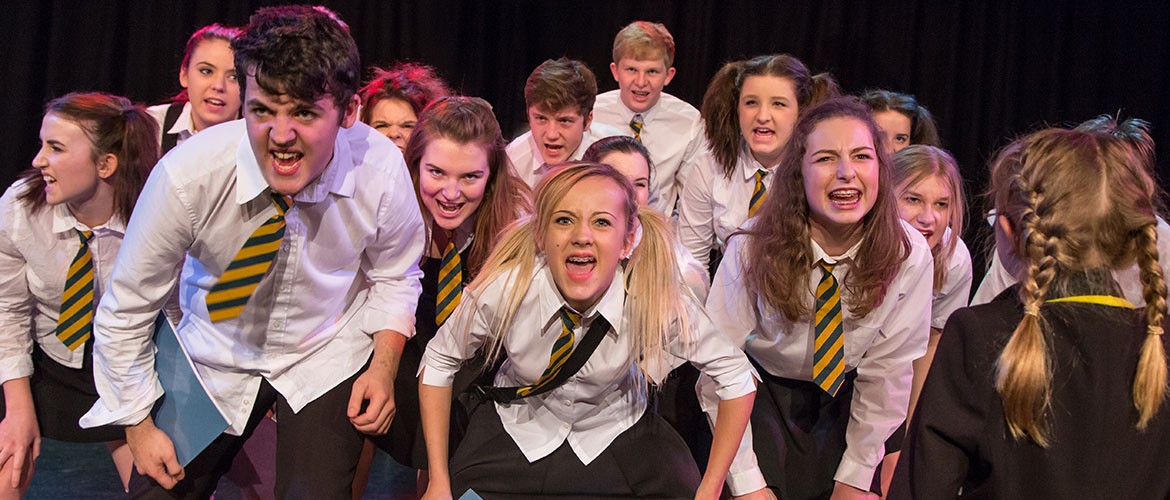 Not everyone at PQA York wants to be Harry Potter. Some plan to be lawyers – or even astronauts! Photographs: Pauline Quirke Academy
If you thought drama classes were just full of kids who wanted to be the next Harry Potter, think again.
Many parents and young people have realised that the real benefit is the increased confidence and improved communication skills that such sessions offer.
And with a lot of schools offering less drama within the main curriculum, many are flocking to weekend drama schools like
The Pauline Quirke Academy
to find what they are looking for.
Performing arts education has a wonderful effect on young people and the success stories are impressive.
Children who were once incredibly shy have not only put their hands up in class for the first time, but have then gone on to achieve previously unthinkable feats, such as singing in front of an audience or presenting to a room of their peers.
PQA York
Huntington School in York
Every Saturday from 9.45am-1pm and 1.45pm-5pm
To book your free taster session call Principal James Aconley on 07753 179070
Or email James at [email protected]
For more information visit the PQA website
Parents are impressed not just by the huge change in their child's confidence but by the speed at which that change can occur, which in some cases can be as a little as a few weeks.
And while young children learn essential life skills like listening and responding effectively, canny teenagers with an eye on their future know that the ability to engage any audience, especially at a university or job interview, can give you the edge in a very competitive world.
Energy and fun
So, what's the secret? What's important is how it's taught.
Going to a drama class and being forced to perform in front of a group of strangers would be terrifying for anyone, let alone a shy and nervous child.
We make sure our staff adopt a gentler approach, using drama exercises that are non-threatening to slowly introduce the idea of speaking by yourself.
We build the kids up gradually and we gain their trust because they know we're not going to make them do anything they don't feel comfortable with.
We make it high energy and we make it fun, but at the same time we're dropping in essential skills like speaking clearly and charismatically and learning how to work as a team.
Helping to achieve their dreams
We have kids who want to be teachers and lawyers. We have kids that want to be entrepreneurs. We've got a couple who even want to be astronauts!
If we can help of all them achieve their dreams, as well as the ones who want to be professional actors one day, then it's job done.
Children will also get a massive self-esteem boost from many of the actual performance opportunities on offer too.
Taking a bow as a theatre full of people applaud you grows confidence like nothing else and at academies like PQA, children also get to see themselves on the big screen of the local cinema in one of their short film projects.
Meanwhile, being able to take performing arts exams through organisations like Trinity College London can provide further inspiration and the chance to celebrate achievements.
With the opportunity to make like-minded new friends, enjoy new experiences and explore everything from clowning and stage combat to street dance, musicals and film-making, it's easy to see why performing arts classes are so popular now in the UK and how the benefits to confidence and communication really do help every child find the right direction.