Plan put forward to save York pub – just 350m away from another that has been left to rot
The Derwent Arms in Osbaldwick. Photograph © Google Street View
A pub which is a focal point for a York community is set to be given more protection against demolition or sell-off.
The Derwent Arms, in Osbaldwick, is set to be granted asset of community value status after Osbaldwick Parish Council made an application to City of York Council.
It lies just 350m away from The Magnet, which has been left empty and rotting since 2018. YorkMix has charted a long running campaign to save the pub from being demolished to make way for homes.
At the last planning hearing on 10 March, councillors voted against an officer recommendation and refused planning permission for the demolition and eight flats.
Now work is underway to save the nearby Derwent Arms.
The pub, which is open and has been trading since 1970, is run by Punch Pubs, according to the land registry, but the council has been told that the freehold is believed to now be in the ownership of Heineken UK.
The leasehold of the pub was being advertised for £70,000 on a property website in October last year.
According to Osbaldwick Parish Council, the pub's field has a long history of community use and value. Previous uses of the field were as cricket and football pitches and included providing a base for a successful pub football team.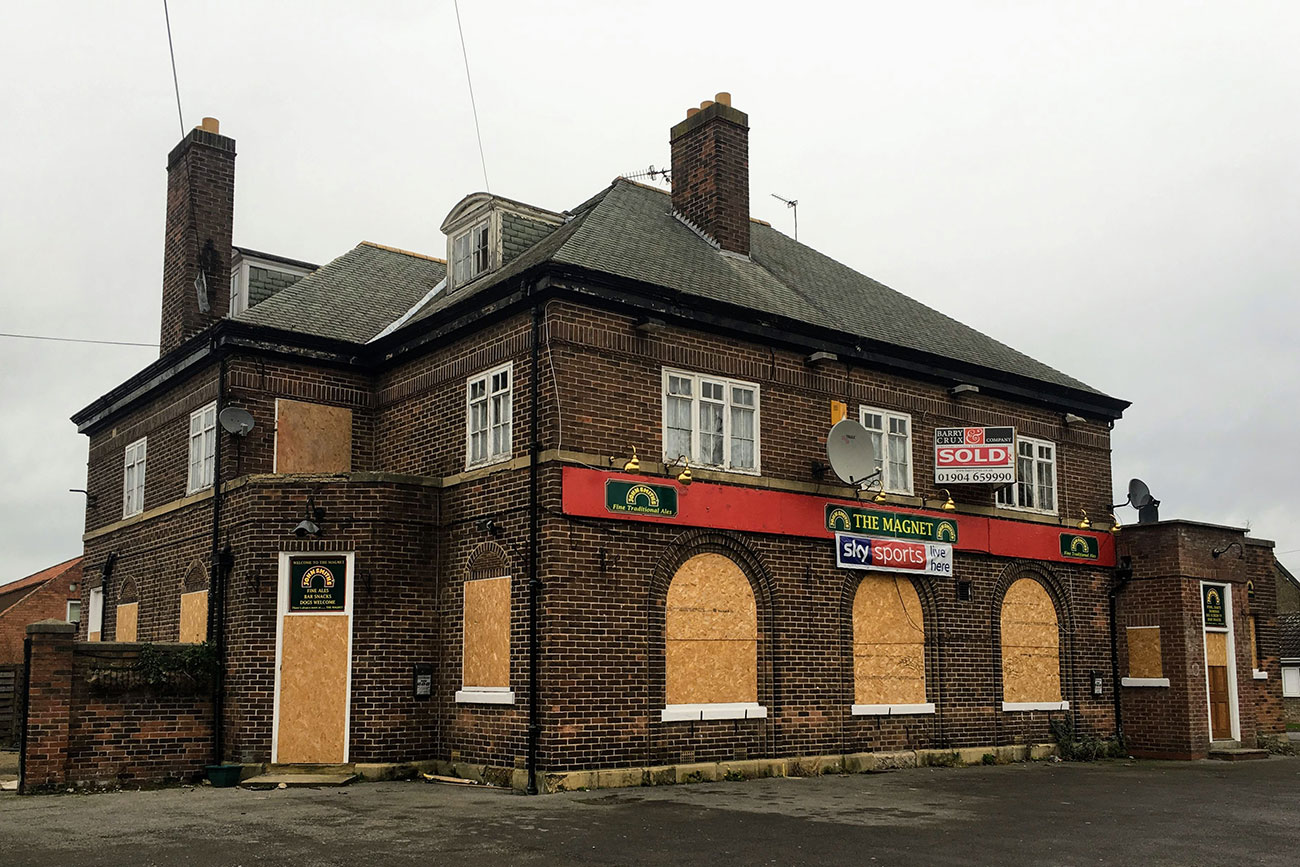 The village gala and annual bonfires have also been held on the field, which also provided allotment plots and it is considered that this could be a potential use for the field in the future.
The parish council states that the field is used at various times of the year by the caravan club for camping and caravanning, benefitting the pub and other local businesses.
The parish council's bid will be considered for approval by Cllr Nigel Ayre, executive member for finance and performance at City of York Council, on Monday (April 11).
The Derwent Arms was previously entered on the council's list of assets of community value in 2016, but this status expires after five years.
If listed, the local community will be informed if the pub is put up for sale. The community can then enact the community right to bid, which gives them a moratorium period of six months to determine if they can raise the finance to purchase the asset.