Out! Steve Watson has left his role as York City manager 'with immediate effect'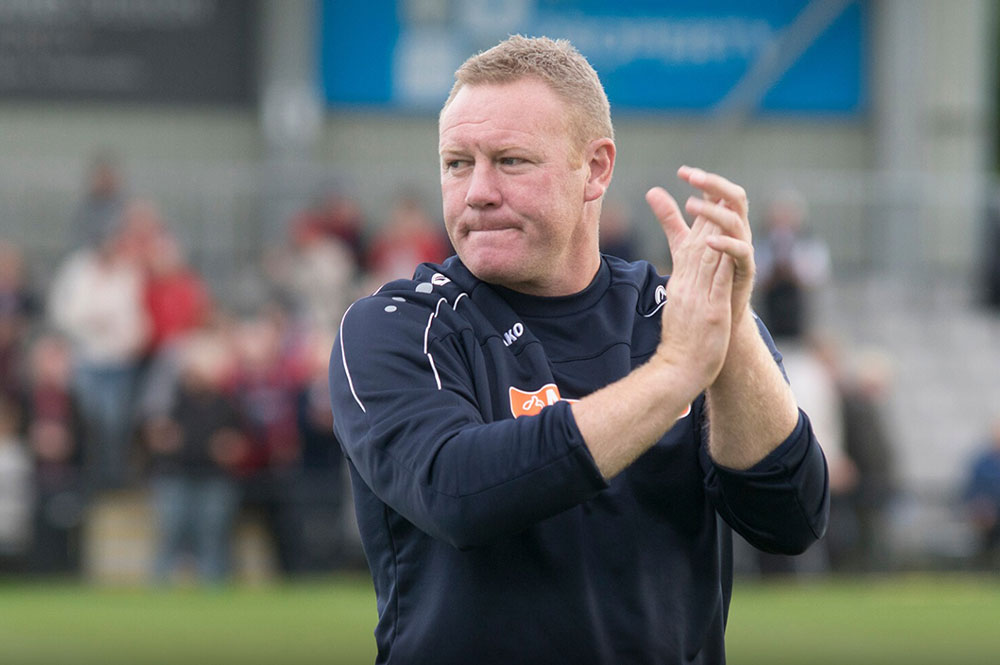 York City manager Steve Watson has left the club.
A statement issued by the club just hours after a goalless draw at Curzon Athletic revealed he had relinquished his job as manager with immediate effect.
The club said: "We can confirm that Steve Watson has left York City Football Club with immediate effect.
"After the game today there has been a conversation with Steve and we have mutually agreed that it hasn't worked out as anticipated and therefore, we need to part company.
"Assistant-manager Micky Cummins will also leave the football club with immediate effect.
"John Askey has been appointed interim manager until the end of the season.
"The board feels that this outcome will give the club the best possible opportunity of achieving promotion this season.
"We would like to thank Steve and Micky for their contribution to the club and we wish them both well for the future."
The move comes just five days after Watson was named the Vanarama National League North Manager of the Month, after five wins in seven games.
But since then City were kicked out of the FA Cup by Buxton from the league below, failed to score in three consecutive games, and have slumped to 11th in the league – five places and two points from the play-off places.
The board announced that John Askey was joining Steve Watson as part of the management team on a temporary basis last Tuesday.
Assistant manager Mickey Cummins was previously banished indefinitely from all fixtures and training while waiting for a verdict from the FA on illegal betting charges.
The end of today's game was marred by crowd violence, with some City fans said to be involved.