Residents of a North Yorkshire parish which featured in a Harry Potter blockbuster movie and a Netflix fantasy series say they are becoming overwhelmed by visitors.
Malhamdale was used as a location in both Harry Potter and The Deathly Hallows and Netflix show The Witcher.
And its exposure on these shows, as well as All Creatures Great and Small, have drawn so many visitors the area's lanes are frequently gridlocked by inconsiderately parked cars.
This has increased residents' safety concerns and often makes it impossible for emergency vehicles to pass.
Kirby Malhamdale Parish Council has now approved moving ahead with a multi-pronged traffic management plan for the village of Malham.
The council's chairman, Councillor Chris Wildman, said: "The visitor numbers have certainly shown no signs of diminishing, and in fact over the past five-plus years, and particularly post-Covid-19, the visitor numbers have increased significantly."
However, the traffic management plan will depend on the approval of Malhamdale Agricultural Society's planning application to use its showfield for parking for 56 days a year.
This application has now been submitted to the Yorkshire Dales National Park Authority.
Malhamdale on film
Harry Potter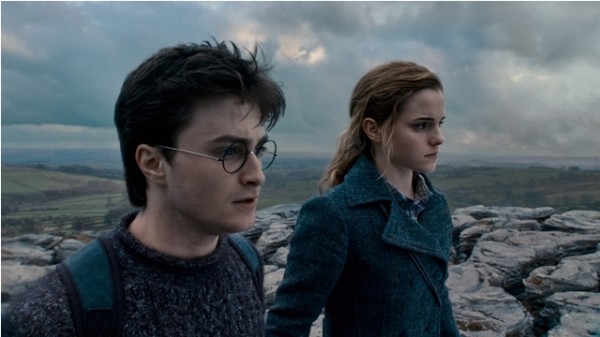 In the film Harry Potter and The Deathly Hallows, Harry & Hermione set up camp in a tent on the Limestone Pavement at the top of Malham Cove. Scenes from the film feature views across Malhamdale including the view to Cawden and down to Malham Village and Kirkby Malham. More here
The Witcher
Scenes from Netflix fantasy series The Witcher were filmed in North Yorkshire, including at the the dramatic limestone cliffs and waterfalls at Gordale Scar. More here
In planning papers Malham Show chair Garry Schofield stated: "Off-road car parking is necessary because otherwise the roads and village of Malham become gridlocked due to the high volume of cars arriving simultaneously.
"The development will have a very limited temporary impact on the landscape character of the area."
In letters of support for the move, residents said village was suffering from the "ugliness of endless rows of parked cars on busy days" as well as the "inconsiderate abandonment of cars on the roadside", which made it impossible for large vehicles to pass and bringing traffic to a complete standstill.
One resident stated: "The need to increase parking facilities is understandable but we must remember that this increase is due to massive media exposure about the delights of Malhamdale which encourages very large numbers of day-trippers."
Another resident added: "The village is getting more like Blackpool. Visitor numbers have increased to such an extent that the sewage workings cannot cope and are overflowing into the river. It was not intended to cope with the amount of visitors that come on a regular basis. The rubbish that is left everywhere is disgusting and locals are having to remove it."
Other residents have called for more action to prevent excessive numbers of visitors, arguing that "you don't see fields full of cars" in the Lake District where parking is restricted by "proper yellow lines".
[tptn_list limit=3 daily=1 hour_range=1]