'Despite his screeching, he will be missed': Haxby pays tribute to Mr Peacock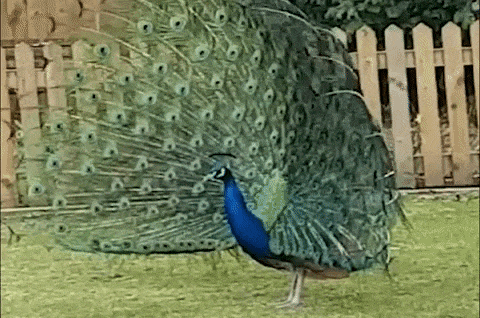 One of Haxby's best-loved characters has died.
Mr Peacock, known to some as Jeremy, passed away peacefully in the garden of David Hudson, who had looked after him for some time.
David broke the news on Tuesday, saying: "It is with regret that I have to inform you that Mr Peacock passed away peacefully this morning in my back garden.
"He has been buried in a quiet corner and we will plant a colourful bush above him next year.
"He has been a member of the local community and, despite his nocturnal summertime screeching and his desire to attack his reflection in peoples cars, he was a character who will be missed."
Tributes flooded in to the colourful bird, who had been a Haxby resident for at least ten years.
One said: "Aww poor Jeremy. He always ran out in front of me near the blue Mini – I've lost count how many time he did that to me. RIP lad."
Another commented: "I've genuinely got a lump in my throat."
No one is entirely sure how Capt J Peacock arrived in Haxby. David said: "The story I heard years ago was that he was owned by a local builder and escaped when the builder moved away.
"Apparently the builder named him 'Steve'."