90+ things to look forward to in York in 2021

A lot of us are probably going to be glad to see the back of 2020, and are trying to look forward into 2021 with a positive outlook.
Here's our guide to what events will (hopefully) be happening in York in 2021.
In store are postponed shows and gigs from 2020, tentative hopes for annual festivals to return, innovative ways to stage events, fantastic theatre, family fun, cracking comedy and the launch of our very own radio station.
Do you think we missed anything? Let us know by leaving a comment or drop us a line.
We hope there's something here for everyone to look forward to, and we wish you all a safe and happy 2021.
January
---
YorkMix Radio launch
Let's kick off the year with the launch of YorkMix Radio! The new radio station for North Yorkshire is bringing a mix of music and news with all your favourite presenters.
York Holocaust Memorial Day
The theme for Holocaust Memorial Day 2021 is Be the light in the darkness.
Climate Talks launch
Starting in January and continuing up to COP26 in November is a new, eleven-part series of Climate Talks featuring world-renowned experts in the field of climate science at the National Railway Museum and online.
Clog Dancing in Gweek
A one-off livestream from The Barns celebrating 40 years of Kneehigh. Join Colin Pickering as he lifts the lid on all things Kneehigh from the comfort of your own home.
York Residents Festival
It is still unconfirmed whether the annual festival for York Residents will be back in 2021, but lets hope the weekend of retail, dining and attraction offers will still go ahead in some capacity.
First game at York's new stadium
The LNER Community Stadium complex is open – and this month York City should play the first competitive game there.
February
---
Byron Wallen
Jazz trumpeter and writer Byron Wallen performs at the National Centre for Early Music.
Super Cool Drawing Machine
An exhibition of art featuring renowned musicians from alternative, experimental, jazz, folk, rock, soul, ambient, indie backgrounds at The Crescent Community Venue.
Yorkshire's Winter Wonderland
The annual event's return was delayed due to the ongoing coronavirus pandemic but it's aiming to be back for Valentine's weekend – complete with the much-loved outdoor ice rink of course!
York Theatre Royal reopens
York Theatre Royal has announced it will reopen on Valentine's Day, beginning with a special event York in Love
That JORVIK Viking Thing
With uncertainty surrounding what Covid-19 restrictions may be in place in the new year, the team behind JORVIK Viking Festival has revealed plans for something new and different for February half term including livestreamed Viking-themed events and smaller scale tours.
Adam Buxton
Join comedian and podcast host Adam Buxton as he talks about and reads from his upcoming new book at the Grand Opera House.
York Ice Trail
It is unconfirmed whether York Ice Trail is back for 2021, but we're keeping our fingers crossed to see some stunning ice sculptures around the city.
Emergence Festival
A festival of eclectic arts, celebrating student work and a return to theatre.
March
---
Horrible Histories – Barmy Britain
Using actors and 3D special effects, prepare yourselves for Horrible Histories live on stage with this special production of Barmy Britain! At the Grand Opera House.
Dane Baptiste
Join one of the nation's most exciting stand up stars as he presents another 'brilliantly hilarious and boldly provocative show' at The Crescent Community Venue.
The Great Yorkshire Pantomime
A new production of Aladdin will be staged inside a 54m diameter big top on Knavesmire, complete with heating and socially-distanced audience.
BANFF Mountain Film Festival World Tour
Embark on a thrilling night of adventure at York Barbican with a brand-new collection of short films from the world's most prestigious mountain film festival.
Trans-Siberian: The World's Longest Railway
A new exhibition coming to the National Railway Museum which features stories of the colossal engineering feats that allowed travellers to cross a continent in style.
York Blues Festival
A day of live music at The Crescent Community Venue, bringing 'The Blues' to the city of York.
York Fashion Week
A celebration of fashion, creativity and style that features runway shows, lectures, workshops and more. Date to be confirmed.
York Literature Festival
York Literature Festival is a celebration of all things literature with events, talks and workshops. Guests and dates to be confirmed.
York Restaurant Week
Lets hope we can continue to celebrate York's exciting food and drink scene in 2021 with offers and savings on all your favourite eateries. Date to be confirmed.
CBeebies Rainbow Adventure
Step inside the CBeebies Experience with a brand new touring pop-up event for children. Due to the continuing impact of COVID-19, the decision was made to postpone the launch of CBeebies Rainbow Adventure until Spring 2021.
April
---
York Chocolate Festival
Celebrate York's sweet culinary heritage and vibrant history with the confectionery and chocolate industry.
Grace Petrie
Folk singer Grace Petrie will perform at The Crescent Community Venue.
Rob Brydon
Join Rob Brydon at York Barbican for a night of songs, stories and impressions.
Yotam Ottolenghi
Yotam Ottolenghi will be coming to York Theatre Royal to discuss the tastes, ingredients, and flavours that excite him, and how he has created a career from cooking.
Kiri Pritchard-McLean
Multi award winning comedian Kiri Pritchard-McLean is at The Crescent Community Venue with her fourth full length show.
Remembering the Oscars
Get ready to celebrate the Oscar-winning songs in this exhilarating new dance spectacular with Strictly's favourite couple Aljaz and Janette! At the York Barbican.
Antonio Forcione
Guitarist Antonio Forcione is returning to the National Centre for Early Music stage.
Jimmy Carr
He's back once again at the Grand Opera House, telling 'jokes about all kinds of terrible things'.
Showaddywaddy
'The Greatest Rock & Roll Band In The World' is coming to York Barbican.
May
---
Luther Vandross Celebration
Luther Vandross tribute Harry Cambridge and his 10 piece band perform at the Grand Opera House.
Seven Drunken Nights – The Story of the Dubliners
Direct from the West End, the show brings to life the music of Ireland's favourite sons 'The Dubliners'. Telling the story of a career spanning 50 years and evoking the spirit of Ronnie Drew, Luke Kelly, Barney McKenna, Jim McCann, Ciaran Bourke and John Sheahan.
Inflatable 5k
The UK's biggest inflatable obstacle course 5k run is coming to York with a new Foam ZoneRun for 2021.
Justin Live
CBeebies superstar and children's favourite Justin Fletcher is live on the York Theatre Royal stage in an all-singing, all-dancing extravaganza.
In Conversation with Astronaut Tim Peake
Join British astronaut Tim Peake at York Theatre Royal as he relives his six-month mission to the International Space Station, and the surprising journey that took him there.
Adam Kay
Award winning comedian and author of This Is Going To Hurt Adam Kay shares entries from his diaries as a junior doctor in an evening of stand-up and music at the Grand Opera House.
Dante Festival
The first races of the season at York Racecourse, featuring the Yorkshire Cup.
David Baddiel
David Baddiel returns to the stage in his brand new one-man show at the Grand Opera House.
Romesh Ranganathan
See Romesh Ranganathan at York Barbican in his most brutally honest show yet. Find out what he finds unacceptable and why he thinks trying to save the environment is a scam.
From The Jam: Setting Sons 40th Anniversary Tour
From the Jam will tour the UK, stopping along the way at York Barbican, celebrating the 40th Anniversary of The Jam's 4th studio album 'Setting Sons'.
Sandi Toksvig
Sandi Toksvig is returning to York Barbican with her hilarious smash-hit one-woman National Trevor show.
Van Morrison
Legendary singer-songwriter Van Morrison is set to perform at York Barbican.
York Balloon Fiesta
After being cancelled in 2020, York Balloon Fiesta is set to return with a FOUR day festival! Experience the dazzling display of hot air balloons, as well as a laser and fireworks display, live music and more.
Eboracum Roman Festival
The Yorkshire Museum launched the first online Eboracum Roman Festival in 2020, and we hope the festival will return in 2021.
June
---
Live at the Theatre Royal with Phil Wang
An evening of stand-up at York Theatre Royal featuring an incredible line-up with several multi award-winning and critically acclaimed comedy heroes and headlined by Phil Wang.
York Festival of Ideas
York Festival of Ideas 2021 will return under the banner of Infinite Horizons.
York Taster Festival
A preview of what's to come in the Food and Drink Festival in September. Sample food from different cusines around the world and watch live demonstrations.
50th Macmillan Charity Raceday
The biggest and oldest charity racing event in the UK.
Friends! The Musical Parody
Settle in with your friends Ross, Chandler, Monica, Phoebe, Joey and Rachel as this show at York Barbican lovingly pokes fun at the smash hit TV show.
Shagged. Married. Annoyed. With Chris & Rosie Ramsey
For the first time ever Chris and Rosie Ramsey are bringing their smash-hit podcast live to York Barbican for one show only.
Rob Beckett
A double bill at York Barbican from self-proclaimed 'Mouth of the South' due to popular demand.
Stewart Lee
A double-bill from "the world's greatest living stand-up" at the Grand Opera House.
The Rocky Horror Show
Richard O'Brien's legendary rock 'n' roll musical, The Rocky Horror Show returns to the Grand Opera House.
York Pride
York Pride 2020 unfortunately had to be cancelled due to Covid-19 and the organisers created a JustGiving page to help York Pride return in 2021 – the good news is that the goal has been reached. Let's hope York Pride will be flying the flag for love on the Knavesmire in 2021.
July
---
York Proms
An exciting picnic concert right in the heart of York at the Museum Gardens, the date having been rescheduled to 2021 due to Covid-19. We can expect stunning musical performances and hopefully a rousing fireworks finale.
Ronan Keating
Celebrating a solo career spanning two decades, Ronan Keating performs at York Barbican.
John Smith Meeting
Enjoy some summer fun and party into the weekend with food, drink and excitement.
York Rotary Dragon Boat Challenge
The battle on the Ouse is set to return in 2021! Watch teams compete against each other on the water as they try to win trophies such as the Challenge Trophy, fastest Charity team, and of course the Best Dressed Team award.
The Frock Fairies in Sleeping (with) Beauty
The heat is rising this summer as Adult Pantomime comes to the Grand Opera House with Baga Chipz, Divina De Campo and Blu Hydrangea, best known from Series 1 of Drag Race UK.
York Rocks Against Cancer
A night of music at York Barbican to raise vital funds for the charity York Against Cancer.
Music Showcase Weekend
Head down to York Racecourse for two days of racing, music and summer fun. Music acts still TBA.
York Maze
Due to Covid-19 York Maze had to remain closed in 2020. They are looking forward to welcoming back visitors in 2021. Theme TBA!
August
---
York Unleashed Comic-Con
Expect guests from the sci-fi and fantasy world of TV and film, content creators, traders, fun cosplay and more at York Racecourse.
Yorkshire Ebor Festival
Four days of 'sporting excellence combined with fashion and fun' with some of York's oldest and most famous races at York Racecourse.
Castle Howard Proms
This spectacular classical concert had to be postponed until 2021. Best-selling tenor and Go Compare man Wynne Evans is confirmed to be performing.
We Will Rock You
The worldwide smash hit musical is coming to the Grand Opera House with 24 of Queen's biggest hits and Ben Elton's hilarious futuristic comedy writing combined.
Micklegate Soapbox Challenge
York's own version of wacky races, watch karts hurtle down Micklegate to victory. Lets hope they can return in 2021.
York Walls Festival
Celebrate the history of one of York's biggest historical landmarks with guided walks, talks and other family-friendly activities. Date TBC.
September
---
Grayson Perry
Join Grayson Perry for an 'enlightening and eye-watering evening' at York Barbican.
York Book Fair
The largest rare, antiquarian & out-of-print book fair in the UK is set to return to York Racecourse in 2021.
Heritage Open Days Festival
Visit some of York's attractions for free in this festival celebrating history and culture.
York Beer & Cider Festival
Head down to York Racecourse to try a vast selection of beers and ciders, as well as wine, mead, prosecco and gin too.
Carl Hutchinson
After two consecutive sell-out years, comedian Carl Hutchinson returns to The Crescent Community Venue with a brand new show!
Kim Wilde
Kim Wilde is making a visit to York Barbican on her Greatest Hits tour.
York Food and Drink Festival
A food-lovers dream! Watch top chefs demonstrate some live cooking, take part in workshops, sample cuisine from around the world and see what the market traders have to offer.
Jonathan Pie
After months stuck in lockdown, Jonathan Pie returns to the road to discuss how corona has changed the world… and his career prospects. Catch him at the Grand Opera House.
October
---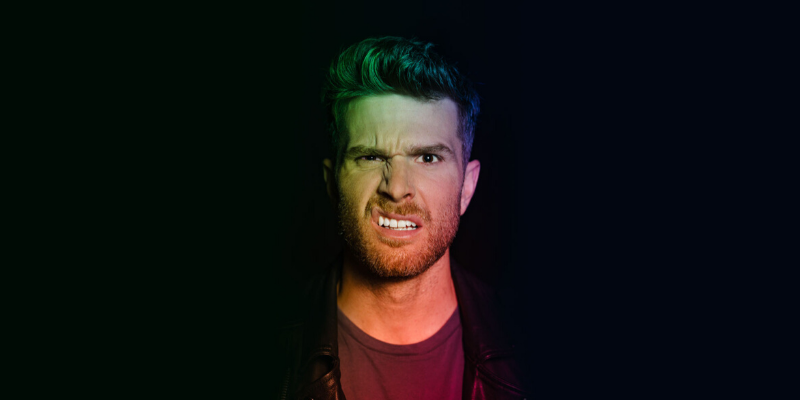 Riverdance: The New 25th Anniversary Show
A triple bill at York Barbican to celebrate the 25th anniversary of this Irish and international dance.
AJ & Curtis' Big Night Out
A live entertainment spectacular at York Barbican featuring these dancing-star siblings.
Yorkshire Marathon
Run around the beautiful streets of the city and beyond in this annual race. Postponed from 2020.
Joel Dommett
Comedian and finalist in 2016's 'I'm a Celebrity, Get Me Out of Here!' is set to perform at York Barbican.
Chris Ramsey
Catch the comedian for a double-bill at York Barbican for his 'biggest ever' stand up tour.
Dionne Warwick
Legendary six-time Grammy Award-winning recording artist Dionne Warwick is visiting York Barbican as part of her farewell tour.
Hallowscream
Prepare for some frightening fun as Hallowscream is set to return in 2021 'bigger and badder than ever'.
November
---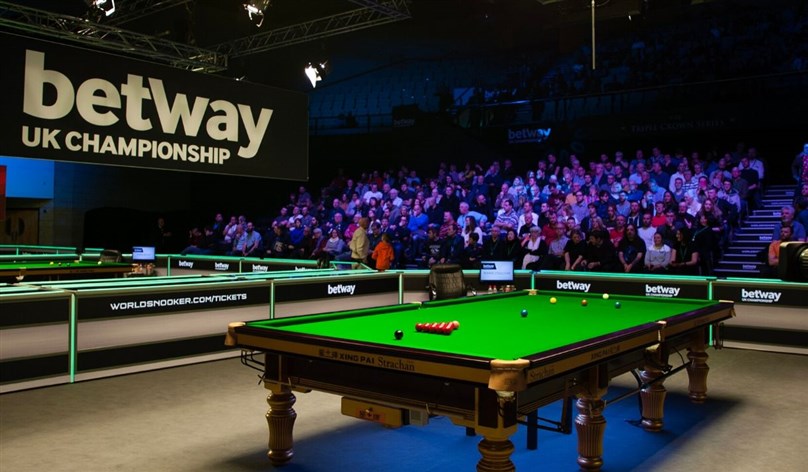 Aesthetica Short Film Festival
Celebrate independent film from around the world with the return of this international festival. This unique event will be jam-packed with screenings, talks and workshops.
Swan Lake
The Russian State Ballet and Opera House is back for its annual UK tour, and performing Swan Lake at York Barbican.
Omid Djalili
Comedian Omid Djalili is back on stage where he belongs after experimenting with a Zoom gig where he got muted by 639 people. Catch him at the Grand Opera House.
Sarah Millican
The hilarious Sarah Millican is back on tour with a Bobby Dazzler of a new stand-up show. She will be performing at York Barbican.
Strictly Ballroom
Based on the award-winning world-wide film phenomenon and directed by the iconic Craig Revel Horwood, this musical will be foxtrotting into the Grand Opera House and into our hearts.
Betway UK Snooker Championship
Snooker's UK Championship will return in 2021, featuring 128 of the world's top players battling for the famous trophy.
December
---
Cinderella
Postponed from 2020, York Theatre Royal presents the most magical pantomime of all in this timeless rags to riches story.
Katherine Ryan
Comedian Katherine Ryan makes a return to the stage with her brand-new live show, Missus. Catch her at York Barbican.
Dick Turpin Rides Again
Postponed from 2020, Dick Turpin Rides Again reunites Berwick Kaler with his band of pantomime favourites, Martin Barrass, Suzy Cooper, AJ Powell and David Leonard at the Grand Opera House.
Alan Carr
Join Alan Carr for a double bill at York Barbican as he muses upon the things that make his life weird and wonderful.
York Christmas Festival
Unfortunately the Christmas markets weren't able to go ahead in 2020 due to Covid-19. We hope they can make a return in 2021 and give the city a bit of festive magic.