York Walking Festival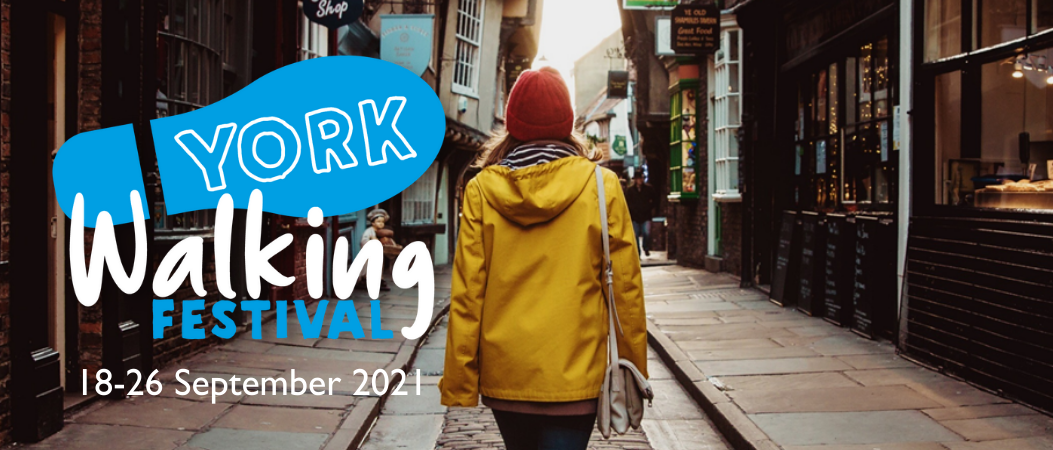 If you love going on walks or want to give it a go, the York Walking Festival (18 to 26 September 2021) is just for you.
Group walks
Why not go on a group walk during the festival? History walks, nature walks, Nordic walks, health walks, baby/toddler walks.
A walk leader will show you a part of York with interesting things to see on the way. Some walks are easy and others more challenging.
ISpy Trail prize draw
View the Little Viking's ISpy Trail or grab a paper copy from the Visit York Information Centre. It's a fun, family-friendly circular trail around York with 22 things to spot along the way. See how many iconic and eccentric landmarks you can tick off.
You can be entered into a prize draw to win a £50 York Gift Card. Just tell us your favourite thing that you spotted and the best thing about doing the walk.
Email [email protected], drop your thoughts to the York Visitor Information Centre or send to FREEPOST RTEG-TYYU-KLTZ iTravel, CYC West Offices, Station Rise, York YO1 6GA.
Club Wilber treasure hunt
Go on a treasure hunt through the beautiful city of York. Work out the 12 destinations (that are described using cryptic clues) and create a walking route to visit them all. Paper copies and braille copies will be available at the Visit York Information Centre. Thanks to the Wilberforce Trust for producing it.
Walk Bingo
Head out for a walk, even if it's just down the street. Really notice nature and the natural things around you. Paper copies will be available at the Visit York Information Centre.
Better Points
Download the Better Points [https://york.betterpoints.app/] app to earn double points when you walk during the festival week.
There will also be automatic entry to Better Points prize draws for people walking any of these 3 routes:
Sensory walk, West Bank Park
Askham Bar to Askham Bog and Copmanthorpe (Exploring York)
Acomb to Rufforth (Exploring York)