Book Launch: Holly Trinity and the Ghosts of York by Ben Sawyer
Thu Oct 28
@
7.00 pm
–
8.00 pm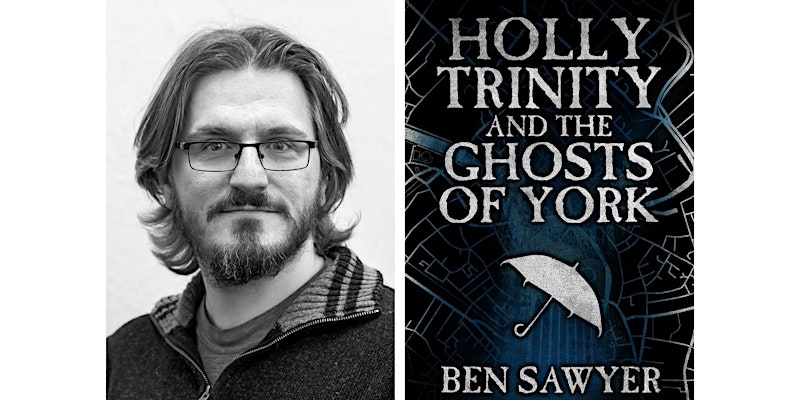 A monster is on the loose in the city of ghosts, and an immortal heroine needs the help of an ordinary woman to stop it.
Local author Ben Sawyer will be talking about his debut novel, 'Holly Trinity and the Ghosts of York'. Set in our very own fair (and not so fair) city, 'Holly Trinity…' investigates the shades lurking in every dark snickleway and behind every pub's ghost story. Join us for an entertaining evening of readings and chat. Ben will talk about the long road to becoming an indie author and being inspired by a city bursting with stories, and perform selected readings.
'York is the city of a thousand ghost stories, but only one woman knows them all…
Holly Trinity has protected this city for longer than she'd care to admit. A lifetime spent battling supernatural horrors, patrolling the boundaries of the spirit world, and fighting off hell itself with nothing but an umbrella and a Kate Bush mixtape.
Not surprisingly, she's proper knackered.
Holly needs a helping hand, and Mira from the book shop is about to become her new best friend. Together they'll venture into the otherworldly corners of Europe's most haunted city, to solve the terrible mystery of the Hangman…
Welcome to York. Where owt's possible.'