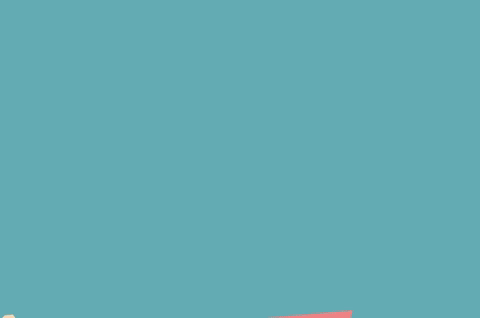 Spring is in the air and the Easter holidays are here – but what can we do in York and North Yorkshire?
Though many restrictions will still be in place over the Easter holiday, some places are able to open their outdoor spaces to the public.
The weather is getting warmer and the days longer, and having spent a winter largely indoors it is so important to get out into the fresh air – for both our mental and physical health.
From Monday 29 March, outdoor gatherings (including in private gardens) of either six people (the 'Rule of 6') or two households will be allowed.
The 'stay at home' rule will also end, but the government still advises to minimise the number of journeys you make where possible, and avoid travelling at the busiest times and routes.
So here's a guide with ideas of things to do over Easter that are fun, family-friendly and safe. Happy Easter!
Walks, tours and trails
Search For Spring! trail
The Easter Bunny has hopped over to York for spring. He and his mates are hiding around the city centre – but can you find them? This fun, interactive trail from the York BID is all done through their free phone app, York Quest. Download it from the Google Play Store or App Store and get exploring! More details here.
Little Vikings I Spy Trail
The Little Vikings I Spy Trail is a brand new family-friendly walking trail around York. It hopes to encourage families to enjoy York and explore places they may not have seen. There are so many wonderful sights to see on our doorstep. To help keep the little ones engaged, there are 22 weird and wonderful things to spot along the way! For more information and to download your I Spy trail map visit the Little Vikings website, or pick up a map from the Visit York Information Centre.
Take a York bus tour
The City Sightseeing York buses are back on the road from Monday (29 March). And the service offering discounts to residents on Sundays, and to key workers at weekends. So why not make like a tourist and explore the city from the top deck? More details here.
YorkMix's guide to walks in York and Yorkshire
YorkMix have a guide of 60+ walks in York and Yorkshire for you to have a go at. From city walks to coastal walks, ranging from one mile to over ten, and more importantly – it's free! So what are you waiting for? Grab a picnic and your walking shoes and get out there.
Gardens
Castle Howard
Castle Howard has been able to re-open its beautiful gardens to the public with 1,000 acres of parkland to explore. The Coffee Shop and The Boathouse Café are open daily with a takeaway system, and The Castle Howard Farm Shop and Garden Centre are also open daily with social distancing measures in place. Pre-booking is essential. For more information and to book please visit the Castle Howard website.
Goddards
Step back in time and into the footsteps of the Terry family in their former garden. Explore the five acres of gardens with water features, rockeries, trails, hidden pathways and more. The garden, tearoom for takeaway and assisted access toilet are open. Pre-booking is essential and tickets go on sale on Fridays. For more information and to book please visit the Goddards House and Garden website.
Beningbrough Hall
Explore parkland, woodland and riverside walks with more than 300 years of history. The gardens, restaurant for takeaway drinks, play area and toilets are open. Pre-booking is essential, tickets for timed entry are released weekly. For me information and to book please visit the Beningbrough Hall website.
Adventure
North Yorkshire Water Park
North Yorkshire Water Park offers a range of watersport activities and is re-opening on Monday 29 March. Visitors to the park will be able to access fishing, wakeboarding, paddle boarding, leisure walking, open water swimming and more. Whether you're looking to challenge yourself, learn a new skill or simply relax there is an activity for everyone. Pre-booking is essential. For more information and to book please visit the North Yorkshire Water Park website.
Mother Shipton's Cave
Mother Shipton's is open this Easter for socially-distanced fun in this historical heritage park. Humpty Dumpty and his storybook friends are all here for an 'egg'-citing Easter trail. Discover the whimsical Wonderland trail with Easter scenes to explore throughout the woodland. Ice-cream is available to purchase as well as take-away coffee, tea, hot chocolate and refreshments from vintage-style kiosks. Pre-booking is essential. For more information and to book please visit the Mother Shipton's website.
Exhibitions
Guardians of York
A new outdoor street art exhibition is coming to York city centre from 9 April towards the end of the Easter hols. Guardians of York will celebrate eleven key workers, all from York. Larger-than-life images of the workers, from NHS staff to the York Rescue Boat team, will be placed on walls around the city centre in brightly coloured, edgy, urban portraits by internationally acclaimed street artist collective The Postman. This is a collaboration between the York Bid and Art of Protest Projects. It will be a three month exhibition and will start on 9th April. Read more about the project here.
At Home
JORVIK Viking Centre Discover From Home
Need something for the little ones to do on a rainy day? Look no further! Due to restrictions, JORVIK Viking Centre is closed to the public but they have put together so many fun activities to enjoy from home. From making a Viking helmet, to Viking-themed puzzles and learn all about how Vikings used to live – from your own home! For more information please visit the JORVIK Viking Centre website.
Britain's Best Shelter Competition 2021
Put your den building skills to the test with this nationwide competition! Make your den at home using materials like blankets, cardboard and cushions, or head out into your garden or local park to build an outdoor shelter with natural materials. There will be prizes for the best indoor den and best outdoor shelter – and DJ Victoria Charles of YorkMix Radio is the judge! For full details and how to enter please visit their website. The competition runs until May 2021.