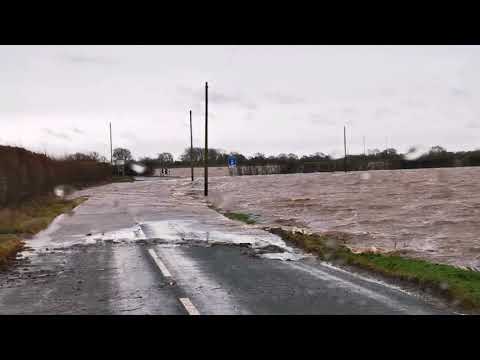 Here's one road that is impassable – the video was taken by York Dweller @jbrownridge on Twitter and posted shortly before 6pm on Saturday (15 February).
There's signage in place about 50m before this stretch.
According to North Yorkshire County Council: Cawood Road is closed Stillingfleet (at crossroads of Church Hill, Stillingfleet) to Cawood Bridge and also from Mount Pleasant Farm to Kellfield.
You can see the full list of the county's road closures here.