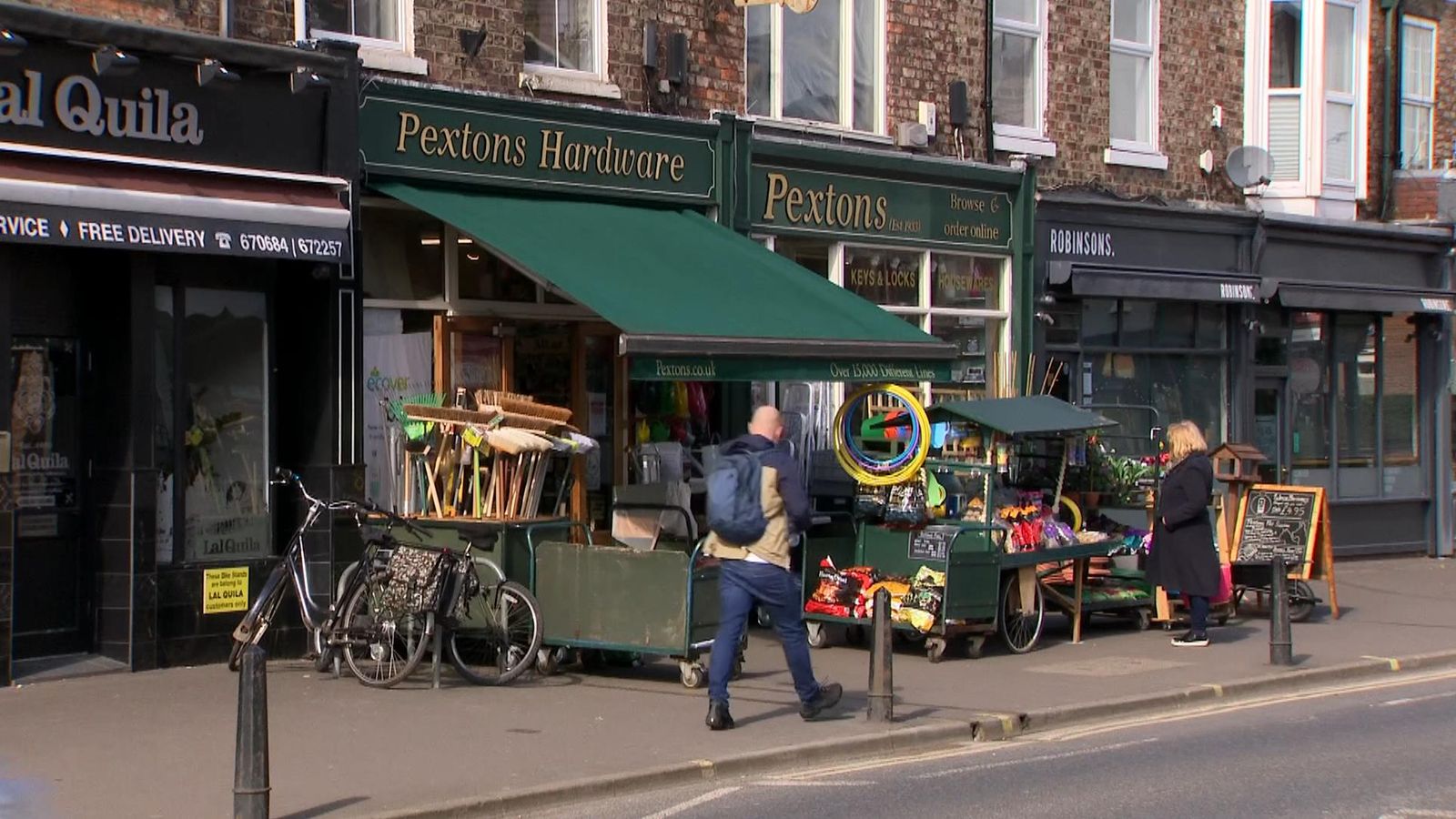 Sky News was in York on Tuesday to find out how the city was coping with coronavirus and all its effects.
And reporter Gerard Tubb found the city in defiant mood.
Heading to Bishopthorpe Road – where else? – he found Pextons hardware customers buying DIY materials as they prepared to spend more time in the house.
And Denise Sams, 72, had ventured out to get her hair done at Evolve hair salon. "This was getting me down, so this was necessity," she told Gerard.
And at the Pig and Pastry café owner Julia Holding was taking orders outside.
You can read his full report here.
"One customer, a self-employed man ordering his lunch, told me he considers the social distancing requirements to be discretionary," he said.