How do you deliver a thriving co-owned and co-produced neighbourhood?
Tue Oct 27
@
6.30 pm
–
7.30 pm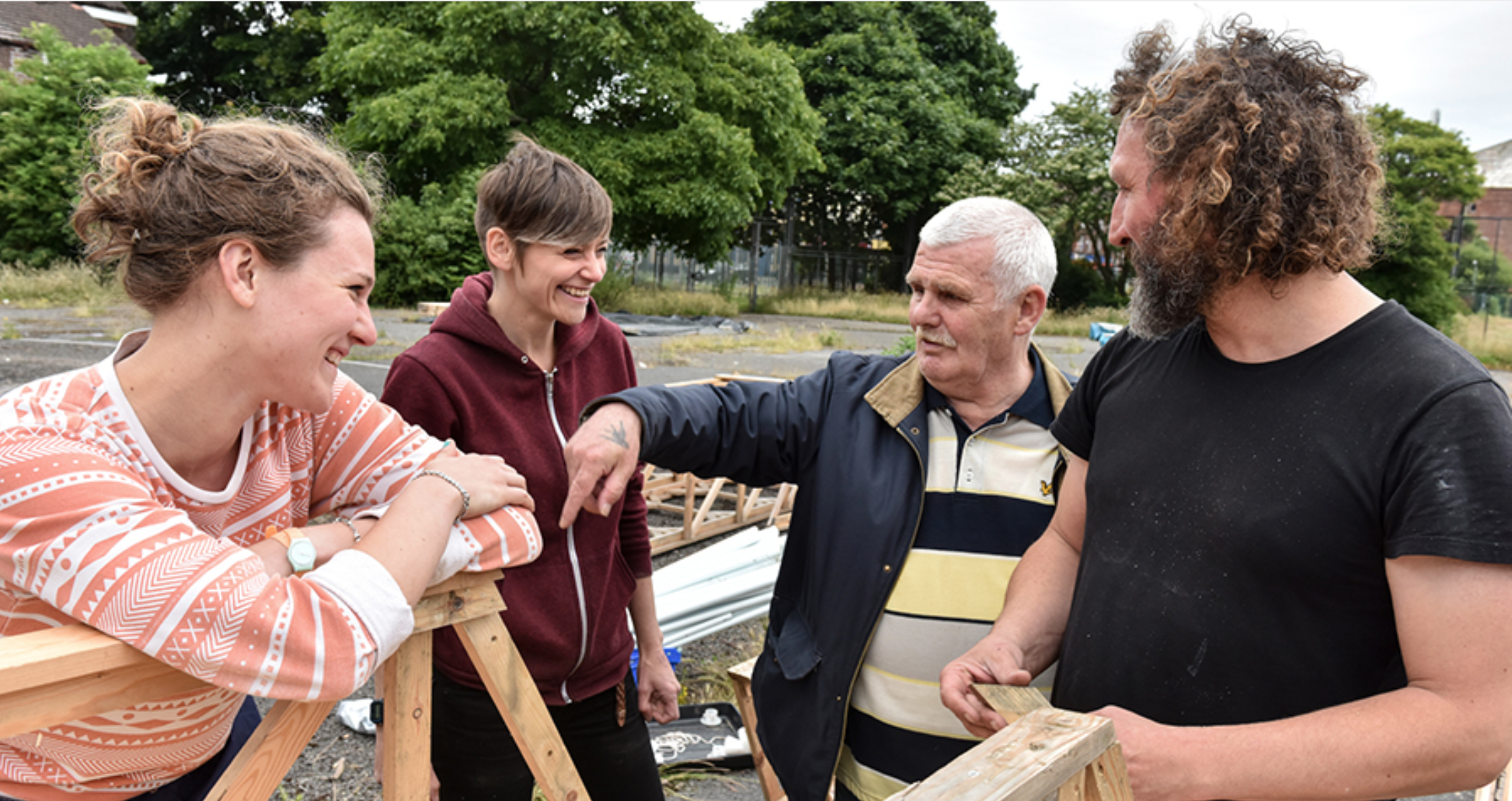 Join team YoCo and Homebaked CLT to explore the perfect neighbourhood through good homes, good food and good spaces.
Following a programme of public events that was launched during the 2019 York Design Week, the idea of Co-Owned Neighbourhoods on York Central has birthed York Central Co-owned (YoCo); a community led initiative to create a new development on York Central where community comes first. We want to create brighter collective and individual happiness for people who want to live in a thriving neighbourhood and city.
Come hear how things have developed since last year's Design Week, what the next steps are for YoCo and how you can be involved.. We've also got Paul Kelly from Homebaked CLT, who is coming to share the story and experiences of getting their neighbourhood project off the ground.
Homebaked is a community land trust and co-operative bakery situated on the boundary between the neighbourhoods of Everton and Anfield, just opposite the Liverpool Football Club. The project is co-owned and co-produced by people who live and work in our area. Starting from having saved their iconic neighbourhood bakery from demolition and developed it into a thriving community-run business with a beautiful apartment above they are proposing to regenerate the high street 'brick by brick and loaf by loaf', using money that is spent in the neighbourhood to benefit their communities.
This work is based on the simple belief that we all deserve to live well. That means good jobs, secure homes, great food and welcoming spaces to meet, share stories, learn and celebrate.
Booking is essential via the York Design Week website