From The Jam + The Selecter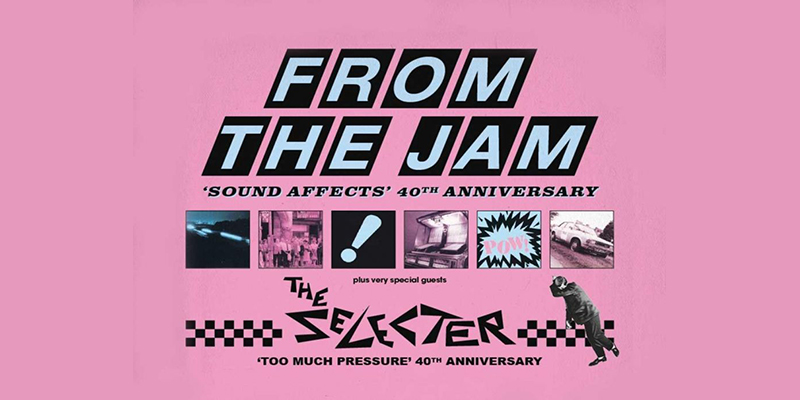 The 'From the Jam Plus the Selector' concert which was due to take place on the 15th January 2021 has been moved to the 21st January 2022 due to the earlier From The Jam concert being rescheduled.
The band will tour the UK to celebrate 40th anniversary of Sound Affects, the 5th studio album by The Jam, and will perform the smash-hit album in its entirety, plus a selection of classic hits from The Jam's back catalogue.
Originally released back in 1980, Sound Affects reached #2 in the UK album charts and featured two of the band's most-loved singles, 'Start!' and 'That's Entertainment'.
The Selecter will be celebrating the 40th anniversary of their album, 'Too Much Pressure'. The band will perform the album in full, plus some of their biggest tracks such as 'On My Radio', 'The Whisper', 'Celebrate the Bullet', & 'Frontline'.