Collective prototyping in 3D | Making new streets, spaces and places with the neighbours
Fri Oct 30
@
11.45 am
–
1.00 pm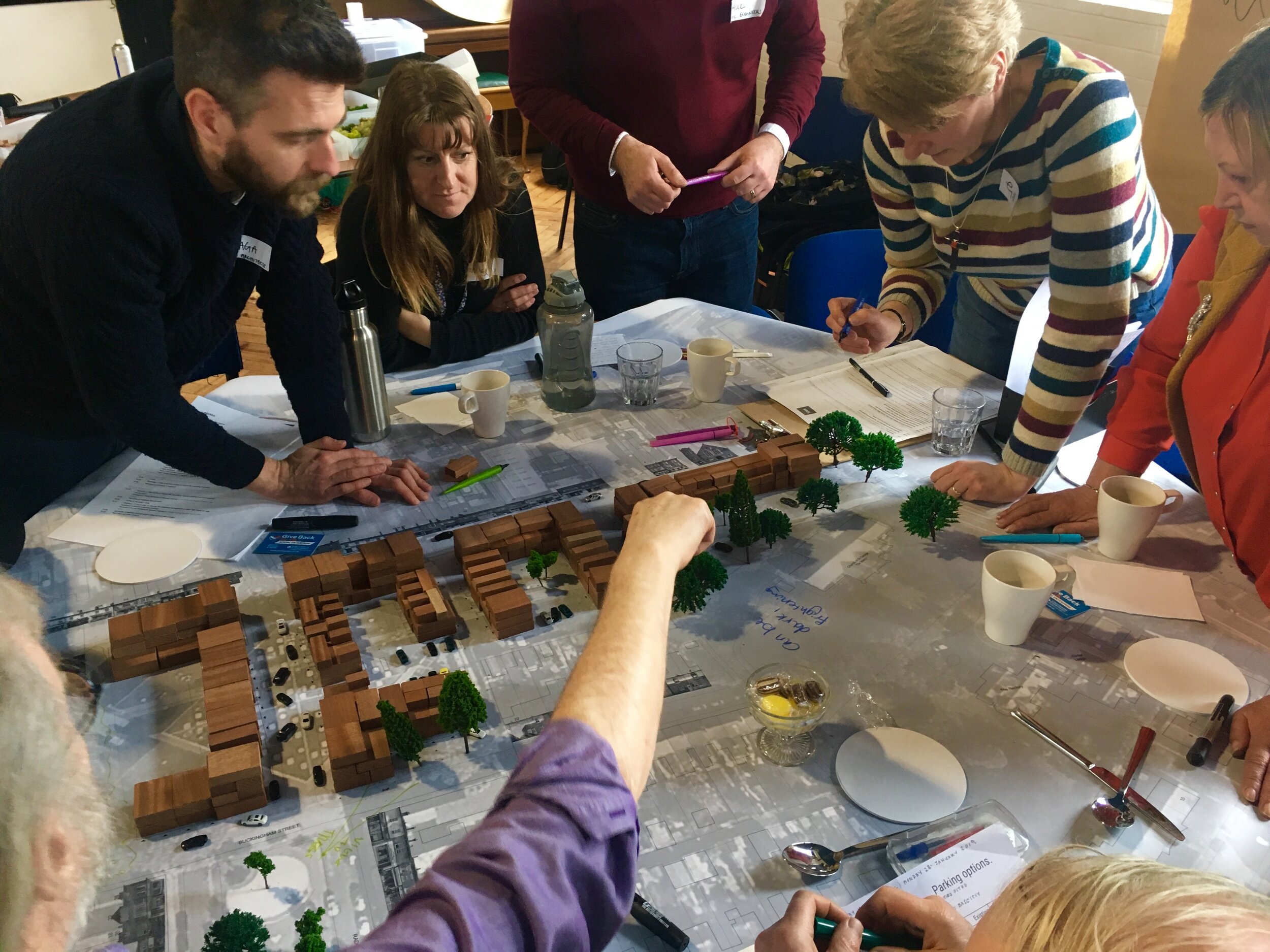 Shaping our streets with the neighbours, Mikhail Riches and Imagine Places
The City of York's Housing Delivery Programme, with their lead consultants, Mikhail Riches Architects and ImaginePlaces, who lead on co-design have placed Public 3D model workshops at the heart of engagement strategy. The process aims to support a diverse range of residents, landowners, design teams and other key stakeholders in finding better, clearer, more meaningful and creative ways of having design and place-making focused conversations. This simple approach cuts through often nebulous design language and encourages, through physical action, propositions and ideas to be explored and tested.
Sophie will introduce Mikhail Riches work with the Housing Delivery Programme and the impact the engagement strategy has had on the design process and the proposals to date. Angela of ImaginePlaces has developed the 3D model approach to co-designing in a number of urban and rural places and across scales of development. She will present different projects as a basis for further discussion.
Together they will ask how can we encourage more applicants to explore this power of collective scale model building.
Booking is essential via the York Design Week website